Hello all, I hope everyone's been having a great week! A lot of times I get asked how I'm able to balance reading, blogging, and writing, along with academics and my various in-school activities. This juggle is something I've been thinking a lot about is I try to figure out how it might look differently when I go to college, and which tips I want to take with me. Some of these tips have helped me immensely, so I thought I'd share them!
to-do lists

When I first started blogging, in the beginning of every month I would outline all the posts I wanted to write for that month on an index card. Two years later, I'm definitely not as organized anymore. But I still like to make sure that blogging is on my to-do lists because that makes it a priority for me. It turns it into something that I want to get done into something that I have to get done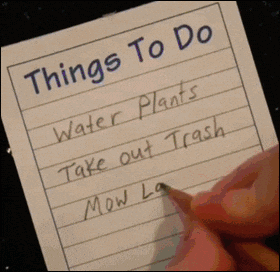 reading for 20 minutes every night

This is something that I just started to do this year, and it's helped me keep up with reading so much. I took a hiatus last semester as I finished my college apps and first-semester, but also because I couldn't keep up with reading and wasn't able to make the time for it. So, going into 2019, I knew I wanted to make reading more of a priority. Though I add reading 20 pages on my daily to-do lists, I don't always accomplish that goal, and that's ok! But I have found that just adding the goal to my to-do lists alone motivates me to read more, even if I don't hit the goal everyday. (I'd also recommend listening to audiobooks, if time is a concern or you're trying to get more into reading!)
discussion posts

I haven't done one of these in a while, but I'm hoping to bring them back. They helped mitigate some of the pressure I put on myself to keep up with reading with the goal of producing reviews. Sometimes I couldn't stick to my prep-planned schedule and had to move things around, and discussion posts were my go-to to fill those gaps. Other ways could me tbr posts, tags, etc! Though I am a book blogger, I don't always have to post book reviews! Increasing the variety of my posts has helped make book blogging more fun and engaging for me, and hopefully for you all as well.
taking breaks is important!

I used to be weary of taking breaks and interrupting my uploading schedule, but over the years, I've learned their importance! Forcing myself to blog, or read, or write makes me enjoy it less, and sometimes it's ok to wait until you start to feel back in the swing of thing. If you need to take a step back from blogging, that's aye-ok! Your blog will always be there when you get back.
And those are the top tips that have helped me to keep with blogging, reading, and writing the most over these past couple of years. Hopefully, some of them are helpful! And if you have any tips for juggling blogging (and/or reading and writing) with other activities and life-things that you've found are helpful, feel free to share them!
As always,
Happy writing, happy reading, and happy blogging!