This post is a follow up to my 8 Books I Loved in 2018 post! This year is a going to be great one for YA and my 2019 tbr is already overflowing. So let's jump right in (all images are from Goodreads!)…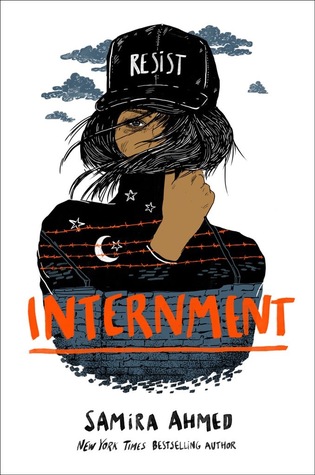 (March 19th) You all know how much I loved Samira Ahmed's debut, Love, Hate & Other Filters, last year. I'm beyond excited for her sophomore release, and this is definitely my most anticipated release of the year. Internment is going to be a hard-hitting and extremely timing read, and I'm so so so excited for the ownvoices Muslim representation.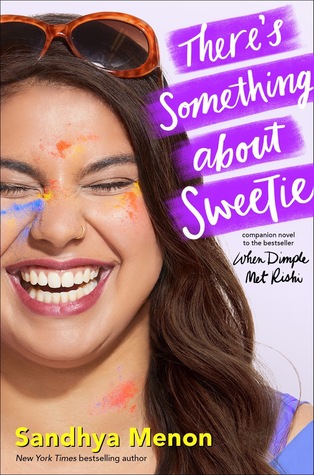 I'm so beyond excited for There's Something About Sweetie. I mean, just look at the adorableness of the cover! Sandhya Menon has become a must-read author for me, and I already know I'm going to love this book. (May 14th)
 (April 2nd) This year, I want to make more an effort to read more YA fantasy, and Descendent of the Crane has been a great start to that. I'm currently reading an arc, and I'm really enjoying it so far! If you're looking to read YA fantasy by authors of color, Descendent of the Crane and Joan He should definitely be on your list.
(January 8th) YASSSSS!!!!! This wonderfully amazing anthology came out this week! Black Enough: Stories of Being Young & Black and America features short stories from Nic Stone, Dhonielle Clayton, and other talented Black authors, and is edited by Ibi Zoboi (she also has a story in here!). I was lucky enough to be able to read an arc of this anthology, and my review will be up on the blog next week so be sure to keep an eye out for that.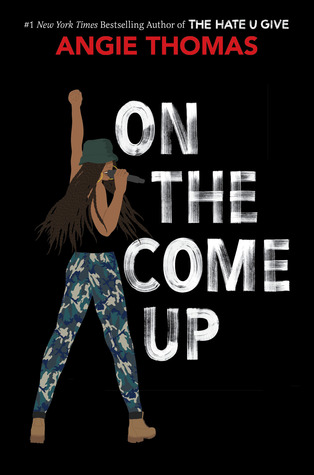 (February 5th) I feel like I don't even need to explain why On the Come Up is on my list. Like how could it not be??? If you haven't read The Hate U Give (and/or seen the movie!) yet, please do!
 (May 14th) We Hunt the Flame is another YA fantasy that I can't wait to read. We Hunt the Flame is written by a Muslim author (though it doesn't have Muslim rep), which I'm so so so so pumped for. I'm always here for more YA Muslim authors. I've also heard nothing but great things about We Hunt the Flame, so I'm very eager to read it.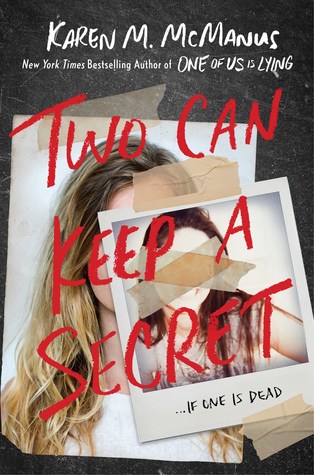 (January 8th) I originally thought this was a standalone to One of Us Is Lying, but Two Can Keep a Secret is actually a standalone! One of Us Is Lying was one of my favorite reads last year, so I'm looking forward to seeing how Two Can Keep a Secret plays out. If you're into YA thrillers that aren't super super creepy/scary, I'd recommend.  I'm about 10ish in the hold-line for this at my local library, but I think the wait is going to be worth it!
The last 2019 release that I'm incredibly excited doesn't have a cover yet! The Rest of the Story by Sarah Dessen comes out on June 4th. Sarah Dessen was my first introduction to YA contemporary, and I've been reading her books ever since I was in 2nd or 3rd grade. I definitely have my favorites, but I'm really excited for her latest release. In some ways, if I hadn't picked up This Lullaby at my library all those years ago I might not have the love for YA that I do now.
Like with my last recommendation post, I feel like this list could go on and on and on. There are so many 2019 releases that I can't wait to read. Hopefully, this list put some new books on your radar. What are some of your most anticipated 2019 releases? Are there any books on my list that you're also super pumped for?
As always,
Happy reading, happy writing, and happy blogging!
*this post has been updated as one of the books on the list originally, Blood Heir, is anti-Black as has therefore been removed*