I'm back!!!!!! A lot has happened between my last post and now: a month has flown by, I turned 18, I finished the fourth draft of my Pitch Wars manuscript, I finished applying to college, and I got through the first half of the first semester.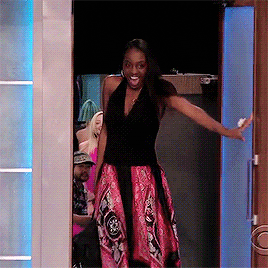 Due to extreme school-related stress and trying to balance school, college apps, and revising a novel, reading and blogging have fallen a bit to the wayside. For that reason, I'm officially taking a book blogging hiatus until mid-December. I can't book blog at the moment because I haven't been reading. However, once the first semester ends on December 21st, my only plans are to read and revise. I legit have a list in my notes app that has about 20 books on it that I want to read and review, but haven't had the time to do so yet. So rest assured, I'm not going anywhere and Breeny's Books is going to be back in full-swing come the new year. But for the rest of the semester, things are going to be a bit quiet around here, at least reading-wise. I may still do some Pitch Wars and writing-related updates.
I did want to provide a quick update on how Pitch Wars is going though! I finished the fourth draft on Friday and sent it to my mentor. I'm now on a break from writing and from the manuscript for the next three-ish weeks while I wait for feedback. I could read, but I know most of my attention is going to be going towards academics (and maybe brainstorming a new novel idea *wink wink*). I was getting a bit nostalgic after I turned in the round of edits to my mentor.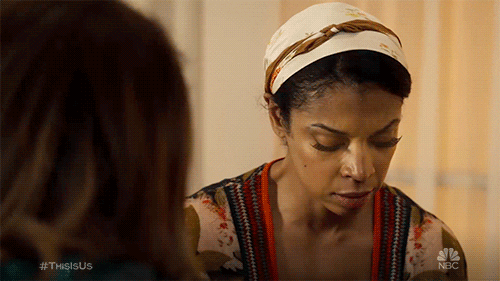 (This Is Us has also gotten me through this semester so far, so huge shout out)
I had been working on those since mid-September, and taken breaks on and off due to academic (cough cough *calculus*). That round of revisions was arguably the most intense revising I've ever done. Even though I didn't include completely getting rid of an entire POV like the previous round of revisions did, this round of revisions was all about getting to know my three POV characters even better. It's also hard to think that I haven't first-drafted anything since the end of March this year, which is when I finished the first draft of my Pitch Wars manuscript. It's gone through two rounds of edits: one to get the story from draft 2 to draft 3 and one to get the story from draft 3 and draft 4.
I was reflecting on what caused this story to become my heartbook and what caused me to believe that this was a story that needed to be told. I first began writing this book as a story set at a sleepaway summer camp during July Camp Nano in 2017. All of the characters were Muslim, which was new for me, and I knew it was a creative result of what was going on politically at the time. However, I've never been to a sleepaway summer camp and the plot stalled a few chapters in. I loved the characters too much to let them go. In November of 2017, I got the current idea for my manuscript and was going to write it during Nanowrimo. Again, school and standardized testing scratched that plan and I ended up starting the first draft in December 2017 during my winter break. I wrote in spurts between December 2017 and March 2018, and finished the draft during the spring break of my junior year. Around this time, I connected with Erin through Teenpit. Fast-forward a few months to November, and I'm now a mentee in Pitch Wars and I'm still working with Erin, who's an amazing mentor who's helped my manuscript grow and has helped me grow as a writer. I have a manuscript that's a lot stronger than it was in December 2017, and whose potential I believe in.
(me to my book)
So that's where I am, writing + reading + blogging-wise. I have a countdown on my phone to the end of the first semester, and it's currently 40 days between now and then. 40 days before I can just stay in my room and read. I'm so unbelievably excited for that. =) I hope everything is going well for you all.
And as always,
Happy reading, happy writing, and happy blogging!