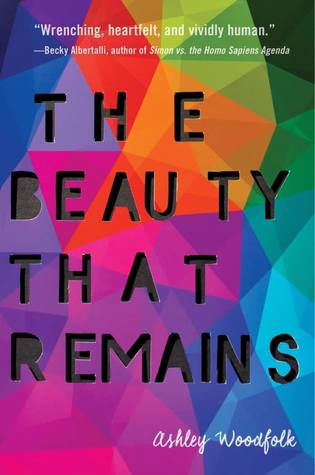 Photo Credit
The Beauty That Remains pulled me out of my short-lived reading lull. Before I jump into the review, here's a look at the summary:
"Music brought Autumn, Shay, and Logan together. Death wants to tear them apart.
Autumn always knew exactly who she was—a talented artist and a loyal friend. Shay was defined by two things: her bond with her twin sister, Sasha, and her love of music. And Logan always turned to writing love songs when his love life was a little less than perfect.
But when tragedy strikes each of them, somehow music is no longer enough. Now Logan can't stop watching vlogs of his dead ex-boyfriend. Shay is a music blogger struggling to keep it together. And Autumn sends messages that she knows can never be answered.
Despite the odds, one band's music will reunite them and prove that after grief, beauty thrives in the people left behind. "
To me The Beauty That Remains felt like This Is Us, but in YA novel form. Just putting that out there for anyone who loves This Is Us, like I do. The Beauty That Remains focuses on three POV characters: Shay, Autumn, and Logan. I felt that all three POVs pulled their weight equally, and there wasn't one that I wanted to skip through to get through the other two. All three POVs were dynamic and unique, and had their own set of fully fleshed side characters. What made The Beauty That Remains so unique is how some of those side characters are shared between the three POV characters, and how those side characters tie the three POV characters together. That aspect of the story was really well done and flowed smoothly, and I'd highly recommend reading The Beauty That Remains if you're looking for a book that handles multiple POVs really well.
I felt that The Beauty That Remains handled grief, growing, family, and friends superbly well, which is why the novel really felt like This Is Us. The prose isn't necessarily poetic, but it flows in such a way that you get pulled in without even noticing. Music helped to tie the core plot together, and the plot of the novel was simple yet captivating. If you're into music and bands, then I'd definitely recommend The Beauty That Remains.
What I loved most about The Beauty That Remains is how subtle yet powerful the novel is, and it was the perfect novel to pull me out of my slight reading lull. And as you can probably tell, though I've finished season two of This Is Us, I'm still not over the show. =)
As always,
Happy writing, happy reading, and happy blogging!