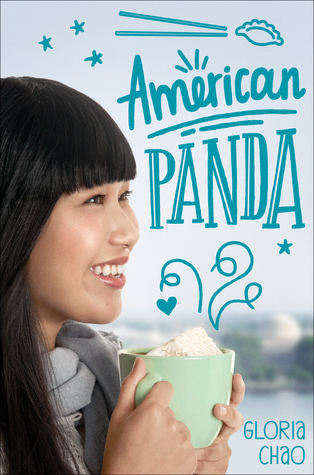 Photo Credit
AYEEEE, it's the first book/arc review of 2018! I thought I'd share my review of American Panda, whose awesomeness I mentioned briefly as 2017 drew to a close in my My Most Anticipated YA Releases of 2018. American Panda 10000% deserves a full review, so here we go. Before I dive into the review, here's a look at the summary:
"At seventeen, Mei should be in high school, but skipping fourth grade was part of her parents' master plan. Now a freshman at MIT, she is on track to fulfill the rest of this predetermined future: become a doctor, marry a preapproved Taiwanese Ivy Leaguer, produce a litter of babies.
With everything her parents have sacrificed to make her cushy life a reality, Mei can't bring herself to tell them the truth–that she (1) hates germs, (2) falls asleep in biology lectures, and (3) has a crush on her classmate Darren Takahashi, who is decidedly not Taiwanese.
But when Mei reconnects with her brother, Xing, who is estranged from the family for dating the wrong woman, Mei starts to wonder if all the secrets are truly worth it. Can she find a way to be herself, whoever that is, before her web of lies unravels?"
I received an arc of American Panda in exchange for an honest review, via NetGalley.
American Panda had me shook in the best way possible. I went in without any preconceived notions or expectations, but let me tell you THIS BOOK IS AMAZING. Let me dive into why. First off, I loved Mei. She's smart, hardworking, selfless, and trying to straddle two distinct cultures. The way she navigated those worlds was so good. I connected with Mei, and in some ways related to her, because she was so well-written. Secondly, I loved how family and culture was at the heart of American Panda. I take Mandarin in school, and I loved learning more about the language and the culture. Thirdly, I adored Darren. I won't say much because no spoilers, but the romance made me swoon. AH-dorable. I loved loved loved the setting. It was so awesome that American Panda was set at MIT and the surrounding area. I'm happy and excited that college and the college process is being more reflected in YA, because it's such an integral part of many teen YA readers' lives. Lastly, the ownvoice rep in American Panda is amazing. Gloria Chao wrote such an amazing book with amazing characters, and I'm super excited for American Panda to be out in the world.
Now, though the cover is adorable and sweet, American Panda does deal with some pretty tough and sensitive topics around family and culture. As a minority, I was able to identify and relate to a lot of them. But some of the scenes in American Panda may bring up all wounds or memories of bad experiences, and I just wanted to put a quick warning out there.
All in all, American Panda completely blew me away. I finished it in one day because it was just that amazing. It's earned a spot high up on my list of most anticipated 2018 releases and it should be on your list as well, so mark Feburary 6th on your calendar. You don't want to miss out on this wonderful ownvoices debut!!