So December and 2018 are coming to a close, which means there's a new year full of new YA releases on the horizon. I thought I'd share a few that I'm super pumped for. Let me know in the comments if we're excited about the release of some of the same books, or if there's a book that's not on this list that you think should be. I'd love to have some more YA releases on my radar (as if my TBR isn't large enough).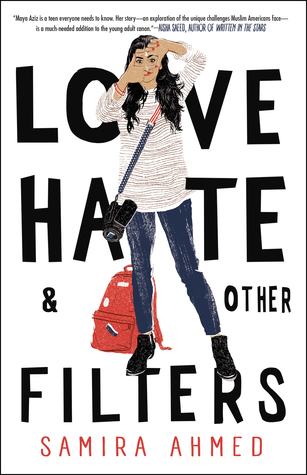 Love, Hate, & Other Filters by Samira Ahmed
You all have already heard me rave about this book multiple times. And if you haven't, then be sure to check out my review. Basically, Love, Hate, & Other Filters is AH-mazing and it should 100000% be on your list of 2018 YA releases to read. It's Muslim ownvoices, and Maya is one of my favorite MCs, and it's just all around a fantastic book. I'll stop so here, so I don't keep rambling.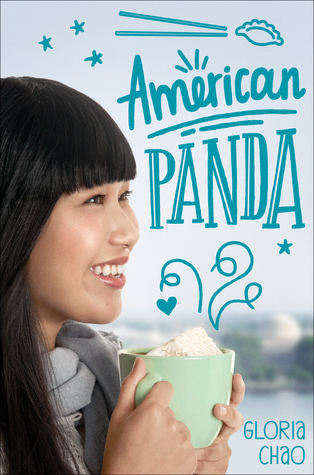 American Panda by Gloria Chao
Have you ever read a book, not really expecting much of it? Like, you're expecting to enjoy it, but not much else? That was me initially with American Panda, and let me just tell you, I WAS SHOOK. The writing, the story, the characters, the setting. I loved everything about American Panda. It's so full of heart and depth, and one of my favorite reads of the year. It's definitely one of those reads that snuck up on me, and it deserves so much more hype. It's also ownvoices, which is just an added bonus for me. Definitely have American Panda on your 2018 YA releases radar, but it's so worth the read. And I need someone to fangirl about it with.
 You'll Miss Me When I'm Gone by Rachel Lynn Solomon
You all, this book. Ahhhh. (If you want to see the reasoning behind my 'ah', me sure to check out my review!) It's so freaking good. The main characters, twins Tovah and Adina, are some of my favorites. I'm #TeamTovah, just a quick fyi. You'll Miss Me When I'm Gone is raw and honest, and I can't promise that you won't cry when reading it. It's also contemporary Jewish ownvoices, and is so awesome because I think we need to see more of that in YA contemporary.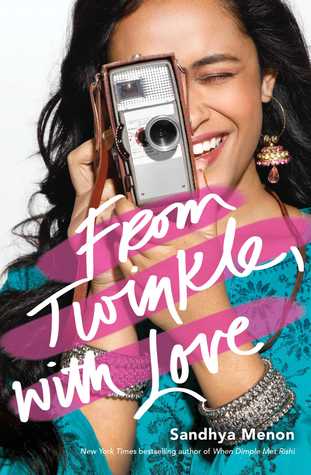 From Twinkle, With Love by Sandhya Menon
Now you all know that When Dimple Met Rishi was one of my favorite 2017 YA releases this year, so it's no surprise that I'm looking forward to From Twinkle, With Love. ARCs are already out in the wild, and I'm hoping that I'll be able to get one. This book comes out right at the end of the school year for me, so it's definitely going to set me up for the summer mood. I'm so so excited for From Twinkle, With Love, and highly recommend that it be on your 2018 YA release radar.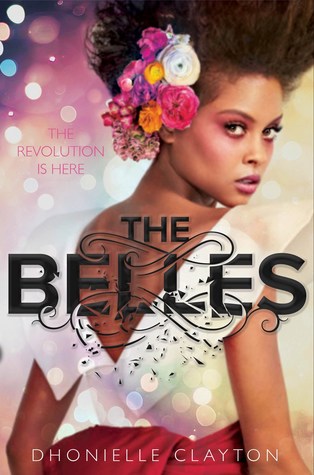 The Belles by Dhonielle Clayton
Black Princess??!! The Belles has been widely hyped within the YA Book twitter community all year, and I'm super pumped for its release. I'm still a bit bummed that wasn't able to get receive an arc, but I just know that this book is going to be awesome. It has black princess, or I guess black belles, saving the world, and it's ownvoices,  how could it not be? Definitely keep an eye out for its release.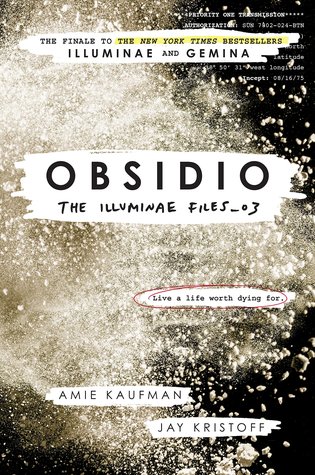 Obsidio by Amie Kaufman and Jay Kristoff
I'm so ready for this book, omighosh. It seems like forever since Gemina was released. The Illuminae Files Series is hands down my favorite sci-fi series, and I'm going to be a bit sad to see it come to a close. But I'm so freaking excited for its release. If you're a fan of YA sci-fi and haven't read Illuminae and Gemina yet, I recommend that you do so. That way you'll be ready to read Obsidio, because you're not going to want to skip on reading this book.
 Tyler Johnson Was Here by Jay Coles
Can you hear me screaming? I mean LOOK at that cover. Tyler Johnson Was Here is another 2018 YA release that I have the YA Book community to thank for putting on my radar. It has to do with police brutality and it's ownvoices, and honestly, nothing more needs to be said. Tyler Johnson Was Here needs to be on your 2018 YA release list of books to read.
 Children of Blood and Bone by Tomi Adeyemi
I am not ready for this book. It's also been hyped for the entire year, and I'm still a bit bummed that I couldn't get an arc. I really have high expectations for Children of Blood and Bone, and I'm kind of scared to read it just because it has been so hyped. But I think it's going to have so much success, and I'm so freaking excited about it. It's ownovices, and involves magic, and badass black main characters. Again, say no more. Children of Blood and Bone should 10000% be your radar.
The last book that I wanted to mention is On the Come Up by Angie Thomas. Its release is slated for May 1st, and honestly, I need not say much more. Angie Thomas. Read it.
And bam, those are some of the 2018 YA releases that I'm most looking forward to reading. I might create another post similar to this one in February or March for YA books released in April, May, and June, because I realized that a lot of the books that I mentioned come out in January and February (which is awesomeeeee). So yeah, I hope you all enjoyed this post, and if there are any books that you're now looking forward to because of this post, definitely let me know in the comments!
Happy holidays!