Welcome to the Stranger Things 2 book tag! If you haven't watched all of season 2 of Stranger Things and still intend to, I highly recommend that you do not read past this point because there'll be spoilers!
But if you have finished season 2, and miss the setting and characters as much as I do, please read on! This tag was created by myself, Harker from The Hermit Librarian, Tris from Tris' Nook, and Flavia from Flavia the Bibliophile!
Hmmm, I'd have to say Noteworthy. I know it's a book that snuck up on a lot of people, including myself.
But once those people had read it and loved it, they spread the word, and I noticed that Noteworthy experienced a huge surge in popularity. I may be biased because it's one of my favorite reads of the year, but still!
Steveeeeeeeee. Anyways, I digress. This category is a hard one for me, but I'll say Adina from my most recent read You'll Miss Me When I'm Gone. At first, I thought she was a bit bratty and dramatic, but by the end of the novel, I absolutely loved her. You'll Miss Me When I'm Gone is also one of my top 2018 diverse anticipated releases, so definitely check it out and add it to your 2018 tbr.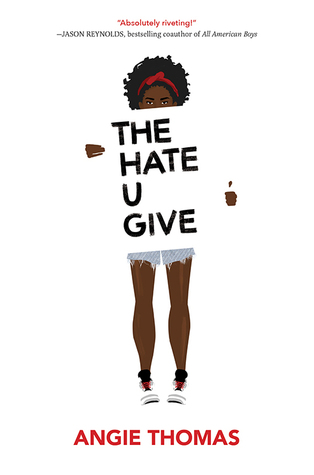 I'm going to have to go with The Hate U Give for this category. It's a story that had a unique concept and stayed true to itself throughout the entire story. The story never wavers in the message that it's sending and the horrors that it's portraying. THUG was my favorite read of the entire year, and is now one of my favorite books of all time, so if you haven't read yet, what are you doing?
Dustin, my smol bean. This is a tough category for me, and honestly, no book pops into my mind for this one. I'm interested to see what books you all would choose for this category.
Lucas is my favorite character hands down. He definitely got more screentime in season 2, which made me extremely happy, but I do think he's underrated and shouldn't me. I'm going to go with Inej from Six of Crows for this category. Honestly, I could read a whole book just written about her and be 100000% happy. She's not underrated persay, but I'd love to read more of her story.
MIKE? MIKEEEEEE??? For this category, I'm choosing One Dark Throne, because Katharine is prickly is ever. And even though I really wanted to like her as much as I liked her other two sisters, I just didn't…I definitely have mixed feeling for her character.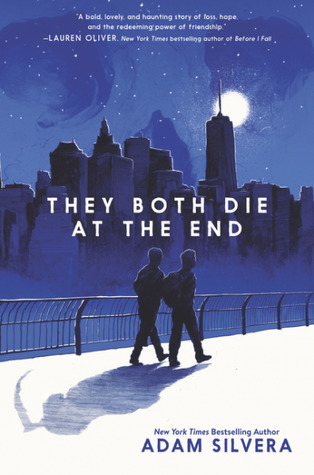 I'm going to go with Mateo from They Both Die At The End. At the beginning of the novel he was scared to live his life out of fear, and by the end of the novel that was the complete opposite. Also, if you haven't read this book…, I'm pretty sure you can guess what I'm going to say.
This is definitely Kaz from Six of Crows. Kaz is iconic and amazing, and just all-around one of my favorite characters in YA. But to be fair, the entire cast of Six of Crows could fit in this category in one way or another.
This is another category where I can't choose a book. I guess I don't really read that many books where the characters that I want to together don't end up together. Again, I'm interested to see which books/series you all would choose!
I'm choosing Love, Hate, and Other Filter for this category. This novel is amazing and is one of my most anticipated 2018 diverse releases. (ADD IT TO YOUR TBR AND THANK ME LATER!!!). I could read a sequel to this book, and even though I loved the ending and I definitely would've loved to read more of Maya's story.
I'm going to go with Warcross for this category. I definitely have mixed feelings for the villain, but this novel is such a rollercoaster ride. Villians who think that they're saving the world but are actually leading to its demise are my jam. But honestly, I can't wait for the sequel.
If you're looking for more tags including Max, Erica, Kali and more check out Flavia's post!
Lia @LostInAStory
Jordyn @JorztheBibliophile
Alice @Artic Books
Amanda @Literary Weaponry
Bex @myshelfandmyself
Any and everyone else!
That was a long tag, but I hope you all enjoyed it. Who else is a huge Stranger Things fan? Thank you so much to Flavia for coming up with the original idea for the tag, and letting me help! Definitely feel free to complete the tag, even if you weren't tagged. Also, have you read any of the books that I've listed? Let me know in the comments!
~Happy reading, happy writing, and happy blogging!