October wasn't the greatest reading month for me, which I suppose I expected. I'm still really happy with what I managed to accomplish, and I did finish my Goodreads goal!!
 That's right, I've finished my goal of reading 75 books this year. The two books that I NEED to read before the year is up are Dear Martin and Wild Beauty. If there any other books that you all think I should definitely read before the year is up, definitely let me know in the comments!
Books I read during October!
(If there's an asterisk next to a title it means that I've written a review, but haven't posted it yet. Because I'm a student and the scheduling button is my best friend.)
*One Dark Crown by Kendare Blake
Tell Me Three Things by Julie Buxbaum (reread)
The Chaos of Standing Still (ARC via NetGalley) by Jessica Brody
The Gentleman's Guide to Vice and Virtue by Mackenzi Lee
Books that I'm planning to read in November!
Because November is Nanowrimo and also an academically heavy month for me, I'm not pressuring myself to read more than 1-2 books next month. If I happen to read more, that's awesome, but if not that's ok too.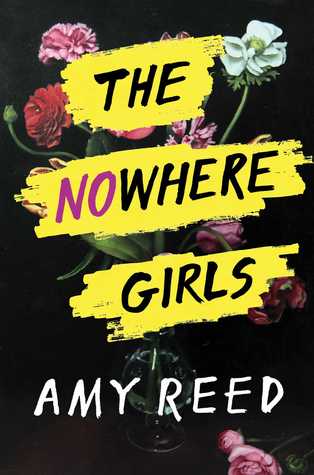 I have an ARC of this wonderful book via NetGalley, so I want to read and review it before the end of next month. I've heard wonderful things about The Nowhere Girls, and I'm really excited to dive in.
 I. Am. So. Freaking. Excited. To. Read. This. Book!! I think I'm going to buy it for myself as my reward after finishing the SAT next weekend. I've heard such incredible things about Dear Martin, and I've been waiting since the summer to read it. I have a feeling it's going to go onto the list of my favorite books I've heard during 2017. Definitely stay tuned for the review!
And that's my October in a nutshell. How was the month for you? What did you read? What books are you looking forward to reading next month? Can you believe there are only two months left in the year?
As always,
Happy reading, happy writing, and happy blogging!