I thought a cool feature to do on this blog would be a series called 'Top of my TBR List'. The series would list three books that I'm excited to read and explain why I'm excited to read them. The series will give a sense of who I am as a reader, as well as provide some variety between the book reviews and writing updates.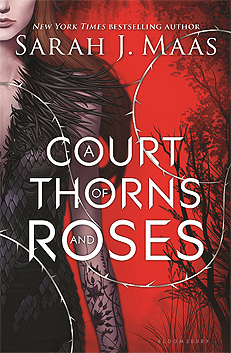 Photo Credit: Goodreads
So the first book high on my TBR list is A Court of Thorns and Roses by Sarah J. Mass.  You might be saying to yourself, "Breeny, where have you been? The third books was just released!" And to be honest, I'm asking myself the same thing. I'm not sure why I've held out on reading this series for so long, but now that the third book has just been released it doesn't make any sense for me to NOT read them all. Plus, A Court of Thorns and Roses will add variety to my usual YA contemporary summer reading list. If you've read any of the three books from the A Court of Thorns and Roses Series, make sure to comment your thoughts below!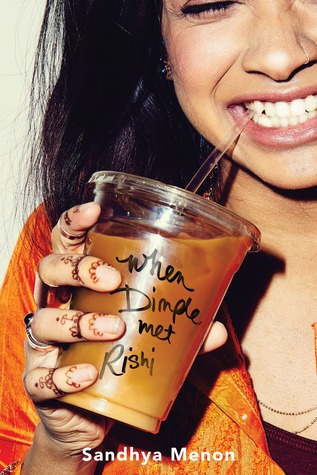 Photo Credit: Goodreads
The second book that's high on my list and already has 8 holds at the library (*cries*) is When Dimple Met Rishi by Sandhya Menon. Its release date is at the end of May, and I'm beyond excited. First off, the main characters, Dimple and Rishi, are PoC and the book falls under #ownvoices. In addition, the novel is set in the San Francisco Bay Area, which is another bonus. Lastly, I'm expecting some of the stereotypes surrounding arranged marriages to be broken down. The main plot of the book is that Dimple and Rishi are arranged to be married, and I'm interested in seeing how Sandhya Menon constructs that narrative while (hopefully) breaking down stereotypes. Along with the light summery tone, I think When Dimple Met Rishi is a strong contender to be one of my favorite 2017 summer reads.
Photo Credit:  Goodreads
The final book on the top of my TBR list that I'm going to share with you all today is Noteworthy by Riley Redgate. There's been a mild amount of buzz surrounding this novel, which was released two weeks ago. It's about singing and I can't sing but am always singing, so of course I had to add Noteworthy to the top of my TBR list. An additional factor is that the novel is set at a performing arts boarding school, a combination of two of my favorite types of settings. Noteworthy also addresses and breaks down gender norms, AND the main character is Asian-American and is questioning whether or not she's bisexual. A double whammy of diversity. I'm excited to get my hands on a copy of Noteworthy because I think it's going to majorly exceed my already high expectations.
Hopefully some of these wonderful books are on your TBR list, and if not you should definitely add them!
Happy reading, happy writing, and happy blogging!